Global Perspectives on Critical Men and Masculinities Studies
EVENEMANG
Datum:
30 oktober 2020 13:00
-
30 oktober 2020 15:00
Plats:
https://stockholmuniversity.zoom.us/j/6567453104
The Routledge International Handbook of Masculinity Studies Book Launch.
Date: 30 October 2020, 1–3pm CET (Stockholm)
Place: https://stockholmuniversity.zoom.us/j/65674531046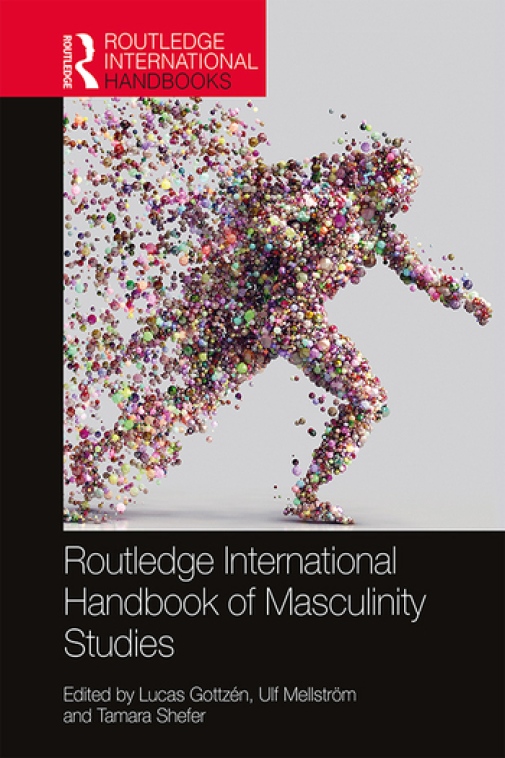 The Handbook provides a contemporary critical and scholarly overview of theorizing and research on masculinities as well as emerging ideas and areas of study that are likely to shape research and understanding of gender and men in the future. Please join us in celebration at a colloquium in which a number of authors address issues about the past and the future of critical men and masculinity studies.
Speakers
Chris Beasley, Emerita Professor in Professor in Politics and International Studies, The University of Adelaide, Australia
Jeff Hearn, Senior Professor Gender Studies, Örebro University Professor of Sociology, University of Huddersfield, UK, Professor Emeritus, Hanken School of Economics, Finland, and Professor Extraordinarius, University of South Africa.
Tobias Hübinette, Reader in Intercultural Education, Karlstad University, Sweden
Suruchi Thapar-Björkert, Associate Professor, Department of Government, Uppsala University, Sweden
Todd Reeser, Professor of French Studies and Gender, Sexuality and Women's Studies, University of Pittsburgh, USA
Discussants
Lucas Gottzén, Professor, Department of Child and Youth Studies, Stockholm University, Sweden
Ulf Mellström, Professor of Gender Studies, Karlstad University, Sweden
Tammy Shefer, Professor of Women's and Gender Studies, University of Western Cape, South Africa
The colloquium is sponsored by the Critical Youth Studies Seminar and the Gender Academy at Stockholm University; Karlstad University and Gexcel International Collegium.
Link to the book:
Routledge International Handbook of Masculinity Studies
By Lucas Gottzén, Ulf Mellström, Tamara Shefer