Urban speech style and the idea of desirable Swedishness
Urban speech style and the idea of desirable Swedishness. Language use, language ideology and the construction of Swedishness among multilingual outer city youth in an inner city high school.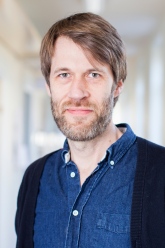 Funding source: Forte - Swedish Research Council for Health, Working Life and Welfare
Period: 2015-2018
Funding: 2230000 SEK
Description:
One of the main reasons, given by parents and students from multilingual settings in the outskirts of Stockholm, as to why they apply for high prestige inner-city schools is the opportunity to learn "good Swedish" (Bunar 2011). The idea of a good Swedish spoken by specific students in certain places can be described in terms of a language ideology, i.e., a normative conception of a language and its users (Irvine 1989; Kroskrity 2010). As Blackledge states (2005), in those democratic societies where an explicitly racist discourse is no longer accepted in the public sphere, more symbolic ways to exercise discrimination occur. Various forms of linguistic practices in everyday school life, where different styles are used, negotiated, evaluated and commented on, constitute one such possible field of exclusion. Although it is easy to agree on the importance of an education that provides its students with good language skills, previous research has shown that debates about so called poor vs proper languages can also be drawn upon in order to construct ethnic differences (Jonsson & Milani 2008). The following research project studies the use of urban youth styles among high performing students, and moreover, examines how a "good Swedish" – as well as normative ideas of "Swedishness" – are being constructed in mundane talk at a high prestige school in the inner city. Methodologically, the project involves tape-recordings of naturally occurring conversations, participant observation and qualitative interviews. In addition, the researcher follows a group of students outside the school, in various places, in order to gather data where the informants can be assumed to relate to multiple linguistic norms depending on location and context. The project makes a contribution to research on urban youth styles among high performing students, but also includes a further interest in urban segregation, school choice, ethnic relations and the construction of Swedishness.
Stockholm University Research Database
In Swedish: Förortsslang och det åtråvärda svenska. Språkanvändning, språkideologi och konstruktionen av svenskhet bland ytterstadens unga i innerstadens gymnasieskolorörortsslang och det åtråvärda svenska
---