Trafficking for sexual purposes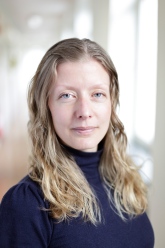 Trafficking for sexual purposes: From the perspective of the legal system what can we learn from children and youths experiences?
Funding source: Crime Victim Compensation and Support Authority - Brottsoffermyndigheten (BrOM)
Funding: 465 200 SEK
In Swedish: Människohandel/koppleri med barn och unga för sexuella ändamål
Publications (in selection):
Lindholm, Johanna (2015). Sexually exploited youths in the Swedish legal system: Conditions of victimhood. Diss.