The highly sensitive person in the making: Discursive practices concerning vulnerability&sensitivity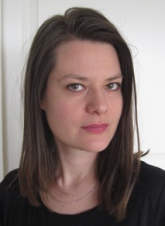 Working title: The highly sensitive person in the making: A treatise on discursive practices concerning vulnerability and sensitivity.
Doctoral project: Fanny Edenroth Cato
Supervisor: Mats Börjesson
Supervisor: Björn Sjöblom
Research area: Child and Youth Studies
The overall aim is to investigate how notions of sensitivity and the highly sensitive person/child (HSP/C) are discussed and negotiated in social interaction online, and how the concept is launched and distributed in a Swedish (online) context. The aim, more particularly, is to problematize discursive practices concerning HSP/C through production of knowledge, social categorization and identification in relations to the digital, cultural and societal context.
Key words: Normality, identity, sensitivity, vulnerability, social categorization, discourse analysis, expertise, self-help literature.
In Swedish: Den högkänsliga personen i vardande: En avhandling om diskursiva praktiker angående sårbarhet och känslighet.