Testimonies in custody disputes: Negotiations about the child's interest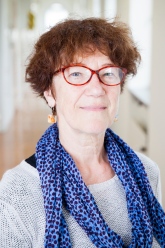 Testimonies in custody disputes: Negotiations about the child's best interest in court and family law
Co-workers: Anna Gradin Franzén, Henrik Ingrids and Björn Sjöblom
Funding source: Forte - Swedish Research Council for Health, Working Life and Welfare
Period: 1/1/11 - 12/31/13
Funding: 2 080 000 SEK
Description
This project concerns child custody disputes in lower court proceedings. The focus is particularly on how different actors get heard: like fathers, mothers, children, social workers, legal representatives, and other participants in the legal process.
The Swedish law demands that the court should take the child's best interest into account. But analyses of the court's treatment of testimonies show that different actors have quite divergent views of what is in the child's best interest.
The project involves sub-studies on how different actors in such disputes handle dilemmas in the legal process. One study concerns how the parents present their conflicts to the court. The court proceedings concern something of utmost importance for the individual parent: his/her future possibilities for seeing the child (care, custody, visits). At the same time, there is a serious conflict with the other parent. The parent has to account for this conflict in court, but in such a way that the court will still believe in the parents' possibilities for future cooperation.
The children normally do not speak in court. But an important issue concerns how the child's opinions and wishes may still be voiced through the two parties and other participants. Obviously, different participants may present quite different versions of the "child's voice".
On the basis of audio recorded courtroom testimonies, the analyses concern how different participants get heard and how the legal process as such facilitates different types of social interaction. All data will be anonymized in reports and publications. The focus is not on individual cases, but on conversational patterns and strategies, for instance, different ways of formulating questions, and different ways of answering questions about "the child's best interest".
Theoretically, the project draws on discursive psychology and research on conversations in institutional contexts.
In Swedish: Vittnesmål i vårdnadstvister - förhandlingar om barnets bästa i domstol och familjerätt