Börjesson, Mats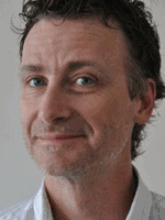 Keywords
Social categorisation, citizenship, welfare, discourse analysis, narrative analysis.
Mats Börjesson, doctorate in sociology at the University of Gothenburg in 1996, became associate professor (2001), and Professor (2005) in Sociology at Mälardalen University. From 2010 Professor of Child and Youth Studies at Stockholm University. Börjesson has also served as research director at Stockholm's Research and Development Unit, with a focus on disability studies, as well as researcher at the Historical Museum in Stockholm. He has also been associated with the Universities in Jönköping and Göteborg, in connection with various research projects funded by the Research Council and the Bank of Sweden Tercentenary Foundation.
Research Interests
Mats Börjesson in Stockholm University Research Database
A consistent string of Börjesson's research has centred on normality and categorization practices, primarily in institutional settings. Several early works had a historical comparative direction, in the contexts of forensic psychiatry, psychiatry, education, child and youth institutions, and social work. Here, test procedures and writing problem narratives has been in focus.
Recent research has concerned school, school organization and culture policy from a constructionist perspective. The research questions circulate around how organizations present (and thus create) themselves, how their missions are being formulated, how the 'sound political future' is defined, and how the different problems of legitimacy are dealt with. More generally, questions are asked about which ideal citizenship education and cultural policies of today are producing.
Methodologically has Börjesson, in addition to historical studies, been working with discourse and narrative analysis, and has on these fields written articles and textbooks. He has particularly focused epistemological crossroads and issues of reflexivity in a (possibly) poststructuralist time.
Börjesson is leading the seminar series "Discourse Seminar", which gathers students and senior researchers from several disciplines and institutions.
Current research projects
Mats Börjesson in Stockholm University Research Database
"School Development as Narrative" (Funding: Swedish Research Council)
Teaching
- Essay Tutoring and Essay coordination at the master's program in human rights and children.
- Narrative analysis: narratives by and about children and young people (coordinator)
Publications (selection)
Mats Börjesson´s published work in DiVA
Sanningen om brottslingen: Rättspsykiatrin som kartläggning av livsöden i samhällets tjänst under 1900-talet. akad avh, Carlsson förlag (Stockholm 1994).
"Om vardag och retorik i "den sociala frågan", i: Socialvetenskaplig tidskrift nr 1 1997.
Om skolbarns olikheter: Diskurser kring "särskilda behov" i skolan - med historiska jämförelsepunkter. Skolverket/Liber (Stockholm 1997).
"A Newspaper Campaign Tells: The Launch of Neuro-psychiatric Diagnoses in the Swedish Daily Press 1997-1999", i: Scandinavian Journal of Disability Research, 2, 1999.
I problembarnens tid. Förnuftets moraliska ordning. (Stockholm 2003), Medförfattare Eva Palmblad)
Diskurser & konstruktioner: En sorts metodbok (Lund 2003).
I skötsamhetens utmarker. Social optik i välfärdsstaten (Medförf Eva Palmblad och Thomas Wahl. (Stockholm / Stehag 2005).
"Lådvinsalkoholism. Kategorier som meningsgivare", i Kulturella perspektiv, 2, 2004.
"Using Time: school narratives on the Internet", i Nordisk pedagogik, nr 4, 2005.
"Flummare, matte-no-nördar, nyanställda och dom som gör som dom vill. Kategorisering i en grundskolas ledningsgruppsmöten", Pedagogisk forskning, nr 1, 2005. (Medförf Anita Nordzell)
"Vad gör en museiutställning? Om sociala kategorier, historiens framsteg och museernas nya roll", i RIG, nr 4, 2005.
"Att representera folk - och principer. Skolledning som förhandling" (medförf Anita Nordzell), i De ledande orden. Skolledning som språkbruk och förhandling, Gunnar Sundgren (red.) (Lund 2006).
Diskursanalys i praktiken. Texter, bilder, samtal, introduktionskapitel och redaktörsskap, (medförf Eva Palmblad) (Stockholm 2007). Liber.
Strultjejer, arbetssökande och samarbetsvilliga. Kategorisering och samhällsmoral i socialt arbete (Medförf Eva Palmblad) (Stockholm 2008) Liber.
Makt (medförf Alf Rehn) (Stockholm 2008), Liber.
"The internationalized university as discourse – Institutional self-presentations, rhetoric and benchmarking on a global market", in: International Studies in Sociology of Education, Vol. 20, No. 4, December 2010, 335–353. (co-author Jonas Stier)
Börjesson, Mats "Making school development credible. Text, context, irony". In: Scandinavian Journal of Public Administration. 15 (1): 21-39.
Last updated: August 31, 2012
Page editor: Helena Fjelkner
Source: Department of Child and Youth Studies