Sweden's asylum process for unaccompanied Children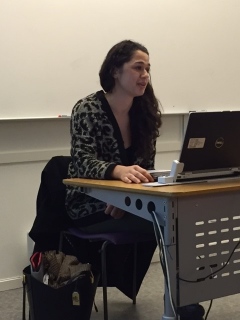 The first International Café Spring semester 2016
22 participants from more than 15 countries joined the first International Café to listen to the presentation by Nasim Ahmadzadeh; case officer at the asylum investigation unit for unaccompanied asylum seeking children from the Swedish Migration Agency.
During the presentation there was an intense, focused atmosphere in the room while Nasim shared her experiences from her work with unaccompanied asylum seeking children both as staff member at accommodation centers and as a case officer.
Nasim also explained the process of the different stages of the asylum process and gave a background regarding the situation in the some of the home countries of the unaccompanied asylum seeking children.
During the fika and in smaller groups lots of discussions and questions for Nasim took place.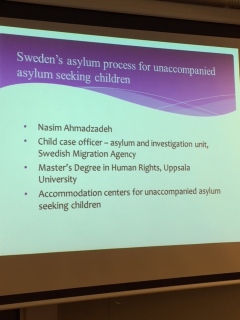 International Cafés
Read more and sign up for the next two International Cafés here: www.buv.su.se/IC