Asia Library
Closed June 14th - August 18th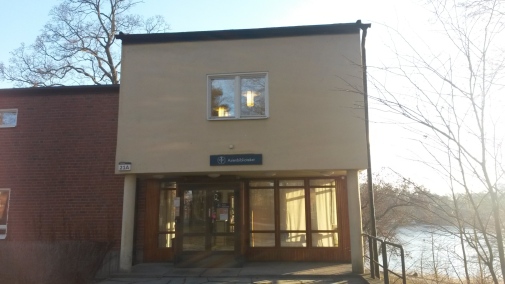 Address
Kräftriket 21 A
Opening hours
The library is open Tuesdays and Fridays 1 - 4 pm.
If you are an external visitor, please ring the doorbell during business hours and the library staff will open the doors for you.
Availability
The library is located upstairs without elevator access. If this causes a problem for you, please contact us before your visit and we will find a solution.
Employees and students of the Department of Asian, Middle Eastern, and Turkish Studies, ​​have access to the reading rooms and computers on weekdays, from 07.00 to 20.00. Please use the door access code.
Study Space
The Asia Library offers 26 individual study spaces as well as a study room. Eight of these spaces have computers. All computers are equipped with word processing programs that can manage different alphabets and characters. Study spaces are offered primarily to students of the Institution of Oriental Languages.
Borrowing
The university card works as a library card at all branches of Stockholm University Library. Asia Library is part of the university library. For more information about borrowing from the library, please find our loan terms and rules here.
The Collections
The books at the Asia Library are divided by language into seven collections. The loan period is 28 days.
For information on Japanese, Chinese and Korean literature, please contact The Asia Library.
For information about Arab and Indian literature, as well as Asian literature written in western languages, please contact The Asia Library.
Magazines and Newspapers
The Magazine and Newspaper Room is open to staff and students Monday through Friday, from 7 a.m. to 8 p.m. You will find the latest issues of all magazines and newspapers. To read past issues, please contact The Asia Library.
Contact
Phone: 08-16 22 08 12.00-16.00
Email: asienbiblioteket.sub@su.se
How to get here
Metro: Universitetet.
Roslagsbanan: Universitetet.
Bus: 50.
Car: Left side of Roslagsvägen direction north of Roslagstull.
Map