Think before you write! Learn more about finding and evaluating academic sources
EVENT
Date:
28 September 2017, 1.00 PM
-
28 September 2017, 3.00 PM
Venue:
Frescati library (main library) - The stage
This is an invitation for students at all levels to an open lecture where you can learn more about the library tools and how to improve your skills in searching and valuating academic information to become a better writer.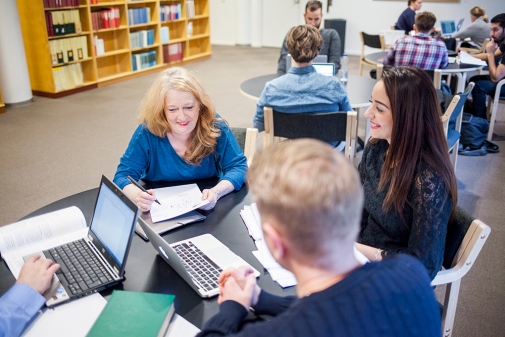 Information literacy and digital literacy is becoming more important in a world where fake news and alternative facts are easy to find. The ability to identify facts supported by academic arguments is one of the core skills required for any degree in higher education, and thus something that is always in focus.
When
Thursday September 28th at 1 pm.
Where
The Stage at the entrance floor of the Main Library.
What
Become a better academic writer by learning more about how to search for and validate academic information and think critically about the sources you use.
Skilled information experts will be available after the lecture to give individual advice about your current project.
The event is free of charge, and open to anyone who wants to learn more about the sources available through the university library.
Topics included
Search technique for science and resarch
Critical analysis and peer-review
Writing better essays and to refer to previous research
Get personal support from an information specialist
The first hour will be lectures about the topics above, and the second hour will be an opportunity for you to get individual support from the staff at our search hub to help with the paper you are about to write.